Philosophy
SanStation is founded out of a longstanding passion for art and design and the vision to make the world a beautiful place. Holding fast to the philosophy that every bride deserves a perfect wedding, our team is dedicated to delivering the best and most thoughtful services to let our clients announce their love with style and joy on the special occasion. Each and every design is unique, stylish and with a classic touch.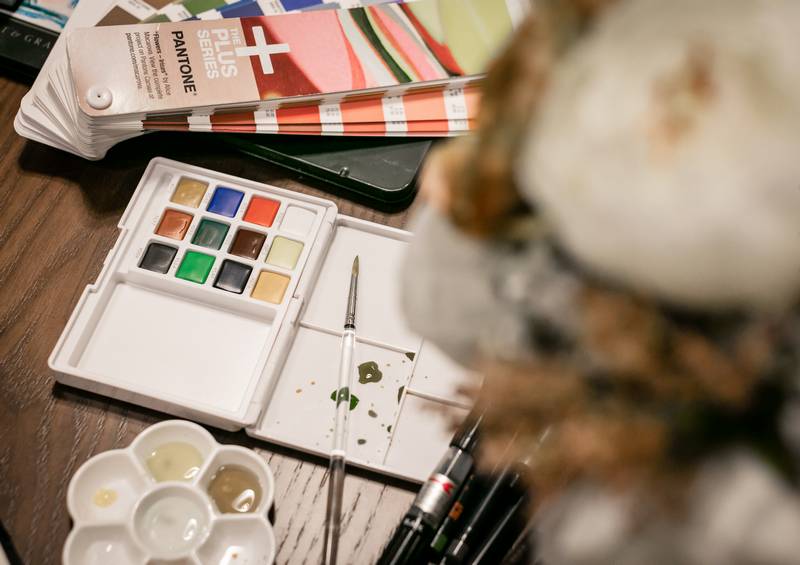 Brand Story
SanStation is the brainchild of Sandy Chan, an experienced wedding stationery designer with over 10 years of experience in the industry. Founded in 2015, SanStation creates wedding and event paper art that is marked by sophistication and an artistic flair. The melange of products, from wedding invitation cards to envelopes, thank you cards, table cards and menus, cater for different budgets and needs. Customers can choose from the off-the-rack designer collections, and ready-to-order sets that can be customized. Premium bespoke service is also available for those who want every design to be one-of-a-kind. SanStation is currently the exclusive designated wedding stationery designer for such first-rate hotels as The Peninsula Hong Kong and The Ritz-Carlton Hong Kong. Its signature designs can be found at weddings and banquets of celebrities and at leading retailers. The design atelier is the recipient of the 2015 Invitation Design Award organized by All About Wedding. In 2017, it became an official partner of Maestros Couture, a wedding design powerhouse in China. The brand has been featured in Elle Wedding, Metro Finance, and The Standard, among other Chinese and English media.
Our Network
SanStation is much more than a wedding stationery designer. As a member of various industry associations, we are closely connected to the community and play an active part in shaping the wedding and design industries. In addition to participating extensively in hotel events and working closely with our retailers, we contribute to the sustainable development of wedding design through talks, workshops and other educational programs for students at a few leading design schools.